Jeg havde fødselsdag i går og fik en masse skønne gaver. Af mine forældre fik jeg bl.a. dette super fine fad fra Liebe, som jeg har gået og sukket over så længe. Jeg er simpelthen den største slikgris, så det kunne simpelthen ikke passe bedre. Dejligt at den endelig er blevet mit.

I morgen kommer Ditte til København og jeg glæder mig sådan til, at vi skal have nogle tophyggelige dage.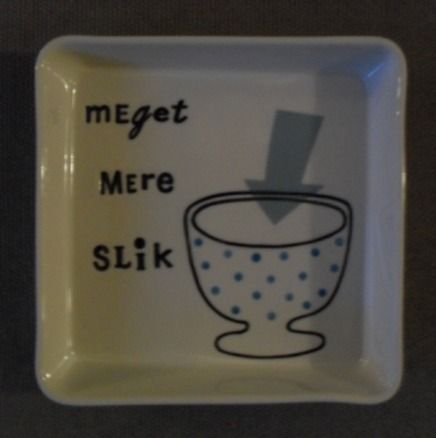 It was my birthday yesterday and I got this pretty dish (The text says: Much more candy) from my parents.