Jeg var som sagt en tur inde for at se den nye Home kollektion fra H&M. Der er allerede end del billeder i blogland fra deres showroom, så I får bare et enkelt billede med de fine store "træer", som var dekoreret med hver deres tema.

Desuden fik jeg lige ud set mig en fin pude påtrykt en hund, som jeg simpelthen bliver nødt til at have fingrene i, når den kommer på netshoppen til december.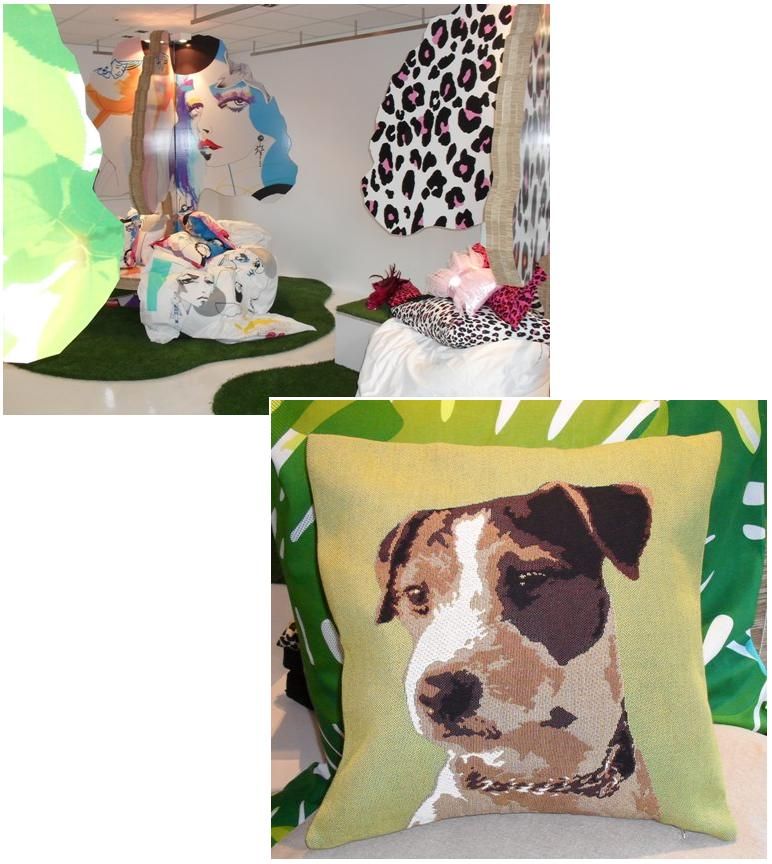 I just want to show you a single picture from the "Home" collection event which was held by H&M this week. I fell in love with this pillow with the print of a dog, that I simply need to buy when it arrives in the netshop in December.