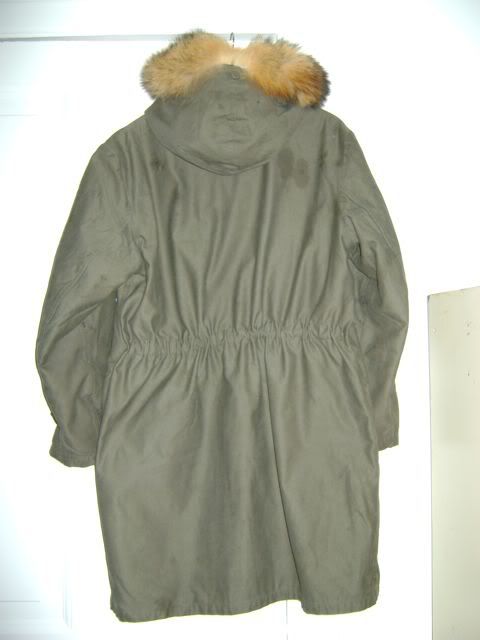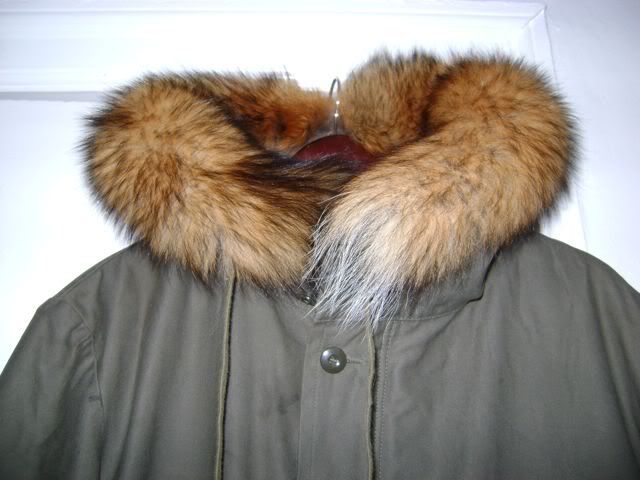 Nu jeg smed hele mit vinterfrakke budget efter en Isabel Marant frakke, som jo ganske rigtigt er pissepæn, men uden for, så har jeg haft det lidt halv koldt indtil nu. Jeg har gennemsøgt nettet efter en, men alle de fine så simpelthen ikke varme nok ud, så det blev altså aldrig til noget. Men jeg har gået og drømt om en parkacoat, en fandens varm en af slagsen. Derfor hev jeg min ven Anders med i overskudslager butikker i sidste uge. Men jeg svømmede væk i dem alle sammen, det var virkelig ikke pænt. Den ene var endda en canadian fishtail parka,
ligesom den de har på Asos
, men den var virkelig stor, på alle ledder og kanter, så den blev altså droppet på meget kort tid. Og ellers havde de ingenting, så vi smuttede videre. På vejen hjem spottede vi en i vinduet hos Childcare Denmark butikken på Jagtvej 199, men de havde lige præcis lukket, så vi gik forgæves. Men i onsdags var jeg så inde i Kbh K i Studiestræde, og der hang min nye frakke! Jeg ville gerne have prøvet en lidt mindre, men det var desværre den mindste de havde, jeg prøvede, og det er herrestørrelser. Men det er egentlig okay, jeg kan godt lide, at den er oversize og jeg kan have godt med strik indenunder den.
Jeg har så selv syet pels på hatten, så den fremstår lidt finere, den er allerede blevet testet i sneen i går, og den ser ud til at være helt perfekt. Så jeg fik mig en vinterfrakke til under en tudse, jeg elsker det!
I bought this vintage parkacoat, since it's snowing a lot in Denmark at the moment, and I'm freezing my butt off, so I had to find one. I added the fur on the hood myself, since I wanted it to get a nicer look than it had without it.