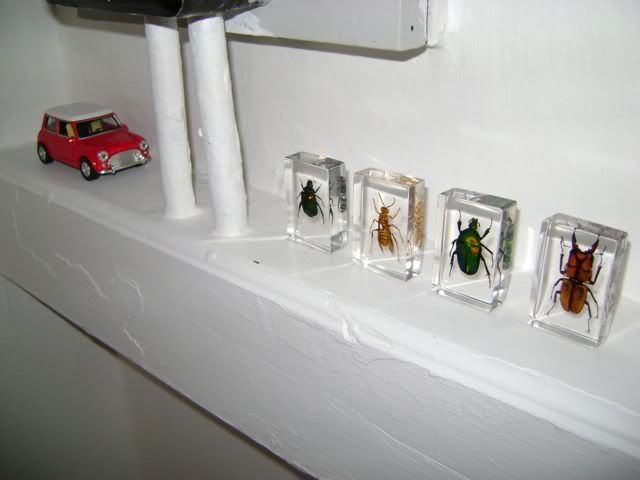 Ude i min entre er jeg så heldig at have denne lille hylde-ting, under de mere forfærdelige el-dimser, som er obligatoriske, og som jeg endnu ikke har fået gjort noget ved. Dog pyntede jeg den i kortere tid med en lille ged på toppen. Geden er dog senere flyttet ind i stuen og mine el-dimser er igen alene.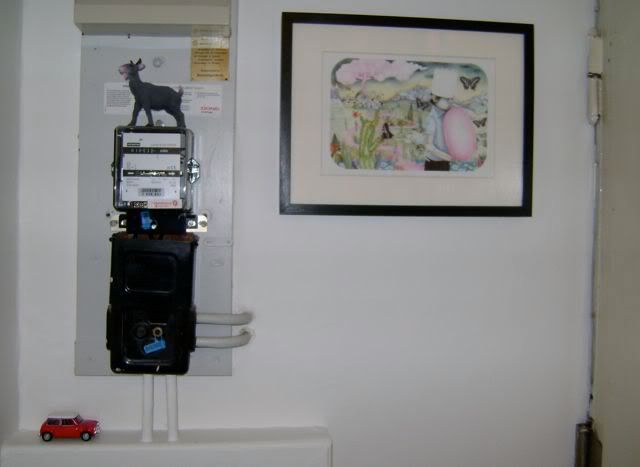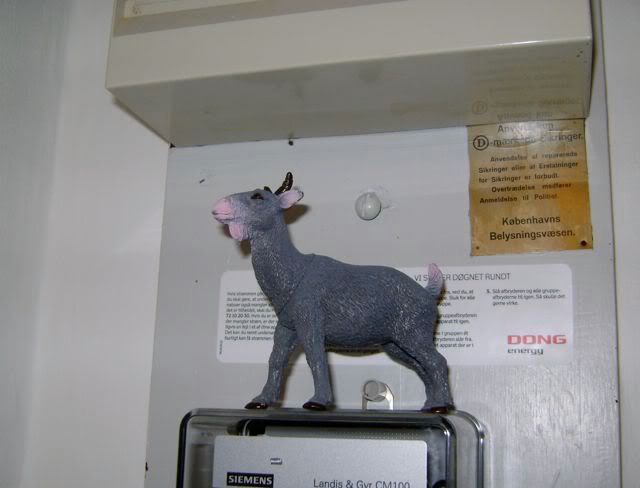 Nedenunder har de dog selskab af min nye Mini Cooper, samt nogle biller og en hveps (eller noget) fra Tiger. Når jeg en dag bliver voksen, så vil jeg vildt gerne have en Morris Mascot eller en Mini Cooper, men den slags kræver et kørekort og sådan et har jeg altså ikke fået taget, så det må nok komme i første række, hvis det skal være en dag. Derfor nøjedes jeg med denne mini-model indtil videre.
Some details from my hall, a Mini Mini Cooper and another couple of beetles.