Jeg er alt for meget bagud, så I får lige tre nye sager i et indlæg. Det er et par af de ting, som jeg købte fra Fashion Against AIDS kollektionen, hvor jeg, ligesom Ditte, ca. har købt det hele, pånær denim-tingene og guld lameshortsne. For at ridse det kort op, så inkluderer det bukser, kjoler, hat, halskæde, telt, ja - you name it. Hele kollektionen var bare, i mine øjne, så fin og til fantastiske priser, derfor måtte det meste også med hjem.
Størstedelen er købt på nettet, men maxikjolen, læderjakken og tunikakjolen (som den vist kaldes) fandt jeg i Lyngby. Læderjakken er jeg stadig er lidt i tvivl om, så den er den nu med hjemme på prøve.
I får også lige et flash af mine nye Topshop støvler fundet på eBay.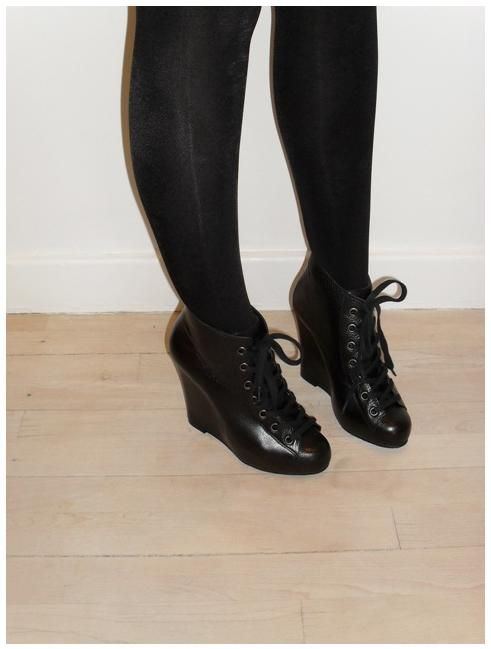 I bought allmost every piece from the FAA collection from H&M, but I'm not sure if I should keep the leatherjacket, so now I'm considering if I should return it. I also uploaded a close-up of my new boots from Topshop that I bought on eBay a couple of weeks ago.