Jeg har ligesom Ditte super travlt med studiet for tiden og blev nødt til at sove på mit studie fra onsdag til lørdag, da jeg skulle lave forsøg i laboratoriet, som krævede at jeg skulle op midt om natten. Puhh, det har været lidt hårdt, og derfor har mine outfits også mest været præget af at det skulle være så rart, som muligt, at have på. Igen i dag måtte jeg en tur ud og passe mit forsøg, så jeg hoppede i mine nye bukser fra Monki. Håber, at I har nydt pinsen lidt mere, end jeg har.

Til gengæld har jeg netshoppet en del. Tror at ekstra pres på studiet gør det ved mig.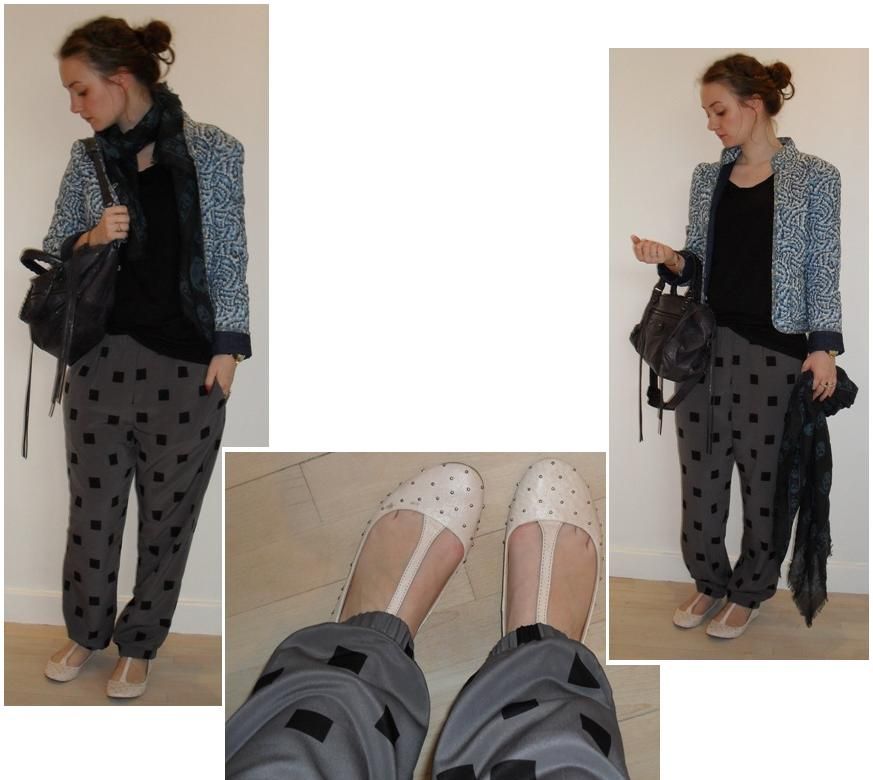 Jakke

Holly Golightly

, T-shirt

Gina Tricot

, Bukser

Monki

, Tørklæde

A. McQueen

, Taske

Balenciaga

, Sko

Topshop
I have been sleeping at my school from wednesday to saturday last week because I'm doing some experiments in the lab, so I felt like wearing some comfy clothes.