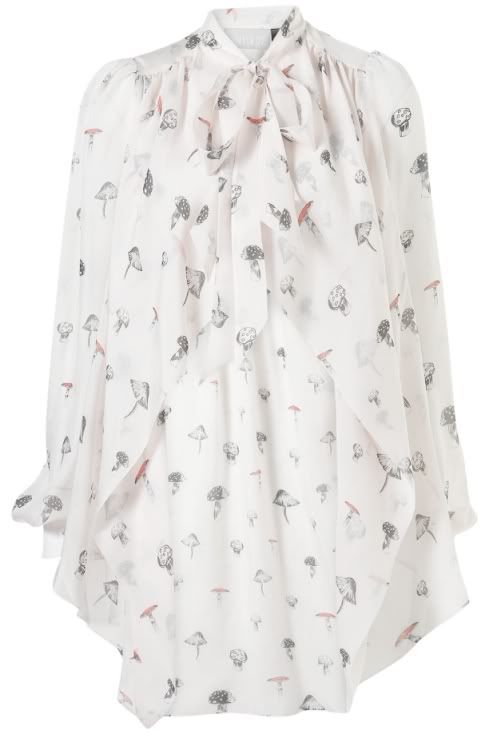 Topshop har endnu engang været på spil, og jeg skulle ellers være fornuftig. Men altså, ja. Hvem kan stå for en fin lille skjortebluse med svampe på? Ikke mig i hvert fald. Og den kan jo altid sendes retur, ikke? Det siger jeg i hvert fald til mig selv, så må jeg se, om det nogensinde sker.
Jeg har været i Illum i dag og købt sager med -40% i deres Home afdeling, den lukker nemlig, desværre. Jeg viser dem til jer senere. Nu skal jeg nemlig i bad og gøre mig klar til fest med nogle af de andre piger, som er flyttet fra Jylland og herover fornylig. Så gode ideer til steder der bør besøges på Nørrebro efter mørkets frembrud modtages med kyshånd!
Who can say no to a cute little blouse with mushroom print? I couldn't. It can always go back, that's what I'm telling myself at least. Let's see if that will ever happen. I've been doing a bit of decor shopping with -40% today, I'll show you later!