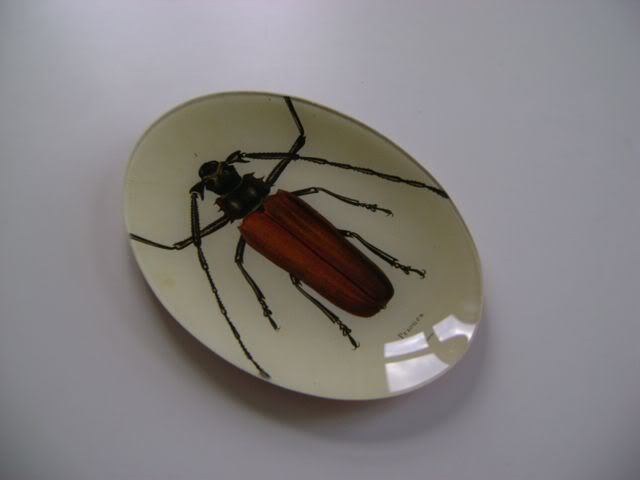 Jeg så dette fine fad oppe hos Mildh PR for et par uger siden, kære Henrik fortalte mig, at det var købt i Hay og i dag snublede jeg over det, okay - jeg gik derind for at se, om de havde det. Og sørme så, det var det sidste de havde hjemme, så jeg blev jo nødt til at købe det med hjem. Det passer helt fantastisk til mine nye Eames stole, så nu pynter det på mit spisebord.
Jeg blev derudover ret forelsket i nogle forskellige ting derinde, som jeg tror, jeg vil skrive på min ønskeseddel til min fødselsdag, som er lige rundt om hjørnet. Derudover har jeg købt lidt strik til vinteren og en vinterfrakke, nu må vi se, om de får lov til at blive, pt. er de nemlig lidt hjemme på prøve.
I bought this wonderful plate with a little 'cute' beetle today, I couldn't help it, it was the last one in the store!