I dag var jeg en tur ude i Dixies showroom i Valby, sammen med
Kia
, for at se på deres fine sager, inden de skulle have pakket det hele ned og rundt i landet, for at vise diverse butikker de nye varer. Der var rigtig mange fine ting, bl.a. et par smukke skindluffer med kaninpels for, rustikke skindbælter og et par meget lækre vinterstøvler, som der kommer billeder af en af de nærmeste dage. I mellemtiden kommer der så lige et flash af dagens outfit i ny maxikjole og ny-indkøbt Pamela Love moodring, som begge er gode udsalgsfund.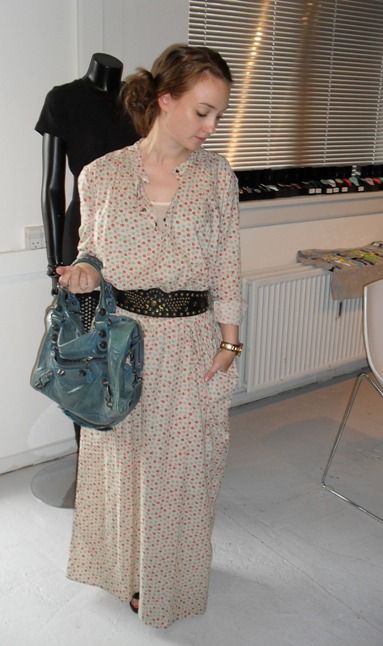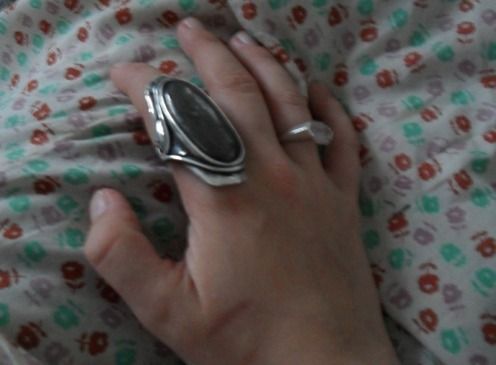 Kjole Nué Notes, Taske
Balenciaga
, Sandaler
See by Chloé
, Bælte

KM for Topshop

, Ring
Pamela Love
I went to the showroom of the Danish brand Dixie with Kia today. I was wearing my new maxi dress and my new Pamela Love mood ring, both bought on sale.