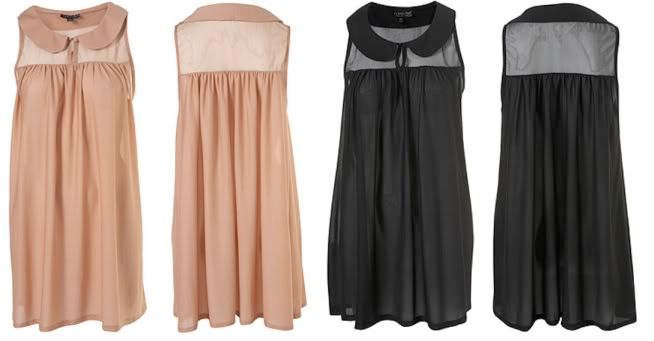 Jeg har et eller andet med Peter Pan kraver, jeg elsker dem, og har i løbet af de seneste år haft nogle stykker igennem garderoben, nogle er blevet, mens andre er solgt videre. Men jagten er altid i gang, og for nogle dage siden fandt jeg disse fine tunikaer fra Topshop, og de er jo bare helt perfekte - farverne, snittet, det hele.
Husk vores konkurrence, find den
her
og smut forbi vores
salgsblog
og hjælp os med at få ryddet lidt ud.
I love Peter Pan collars, and I'm on an eternal hunt for the perfect dress with such a collar, I think these are pretty close actually.