Så er gaverne lige ved at være klar til at komme under juletræet. Der mangler kun et par enkelte, der skal have gavemærke på, og så skal jeg vist også lige i tøjet.
Ihh, jeg glæder mig til i aften. Jeg har endelig ferie, og det bliver en fest at skulle smovse sig i and, brune kartofler og ikke mindst sovs. Mums.

I må have en skøn aften, både Ditte og jeg ønsker jer en rigtig god jul.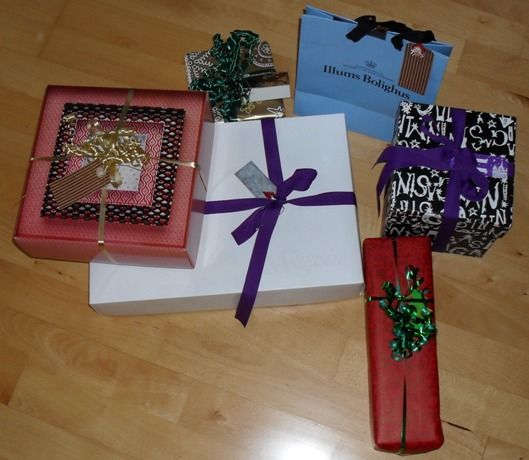 Ditte and I wishes you all a merry christmas.