Så er nytårsaften overstået, og jeg håber, at I alle havde en skøn aften. Min blev tilbragt med god mad og skønne venner, ligesom det plejer.

I dag har jeg ikke udrettet det store, andet end at indtage en omgang McD og ligge i sengen for at se "Gossip girl". Faktisk rigtig hyggeligt.

Jeg var i denne grønne kjole i går, som egentlig er meget girly (og grøn) i forhold til det, jeg ellers plejer at have på. Men hvad pokker, det er jo kun nytår en gang om året.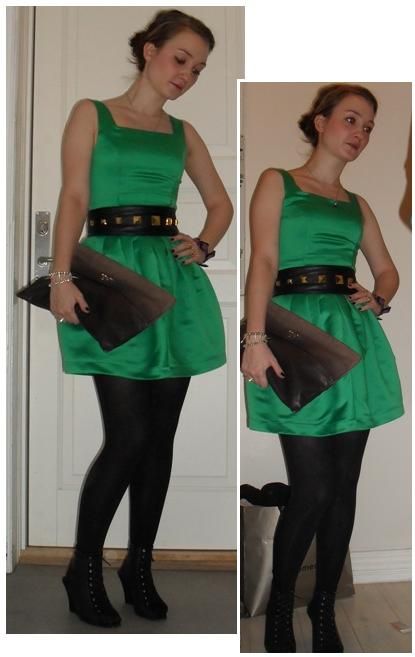 Kjole

Topshop

, Bælte

H&M

, Sko

Acne

, Taske

Prada

, Armbånd

Prada & Fashionology
This was my outfit on New Year's Eve. Today I've done nothing but eat McDonalds and lay in bed.