Jeg synes ikke, at det er helt let at klæde sig ordentligt på i disse dage, når nu det sner i tide og utide(mest i utide faktisk). Desuden er jeg vist heller ikke det helt store morgenmenneske, så hvad angår påklædning, så er det lidt blevet det første og det bedste de sidste par dage. I kan dog lige få mit outfit fra i dag hvor jeg har mit nye Sarah Becker tørklæde på, som jeg endelig fik fingrene og min nye leo bluse, fra herreafdelingen i H&M, som både Niklas, Ditte og jeg hapsede da vi var på shoppingtur i sidste uge.

Nu vil jeg spendere aftenen med at tage ud og spise med mine forældre og ellers bare slaske på sofaen resten af aftenen. God weekend til jer derude.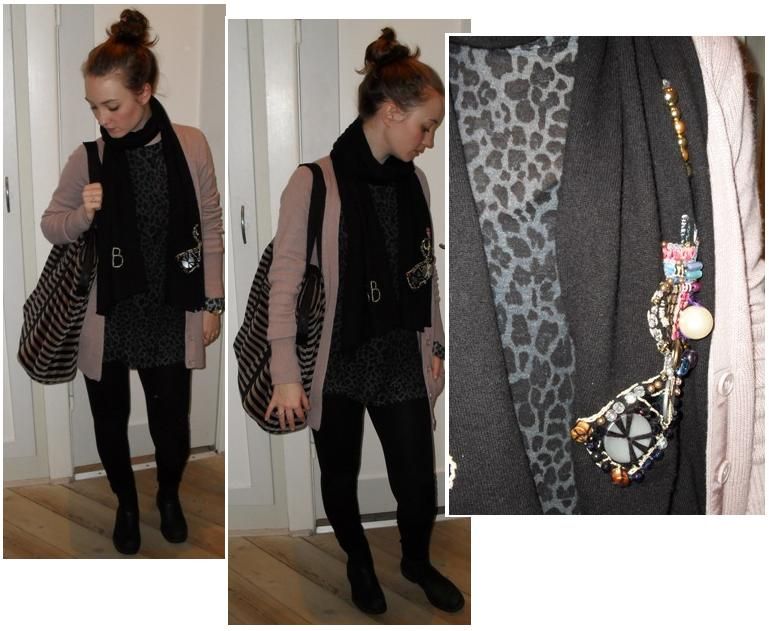 Cardigan

Zara

, Bluse

H&M Trend Herre

, Leggings

Gina Tricot

, Tørklæde

Sarah Becker

, Støvler

Din sko

, Taske

Sonia Rykiel
I'm wearing my new Sarah Becker pistol scarf, that I finally found and my new leopard shirt from the mens department in H&M.