Her til aften var jeg en tur til åbningen af den nye Topshop butik på Strøget. Den er blevet rigtig fin og de har nu udvidet med flere accessorizes og deres Make-up linie. Det var en super hyggelig aften og jeg fik da også købt en enkelt bluse med hjem. Aftenen sluttede sammen med andre rare bloggere på The Lot med at prøvesmage den nye Sommersby Dry Apple.

Jeg nåede slet ikke at tage billeder her til aften, så det bliver i stedet et lidt boligrelateret billede. Nu har jeg nemlig endelig fået ryddet op i mine smykker og lagt dem i det famøse Netto smykkeskrin. Så I får et billede af min kommode, med et par billeder, som stadig venter på at blive hængt op. Læg også endelig mærke til mit elskede gule keramik monster, Gary.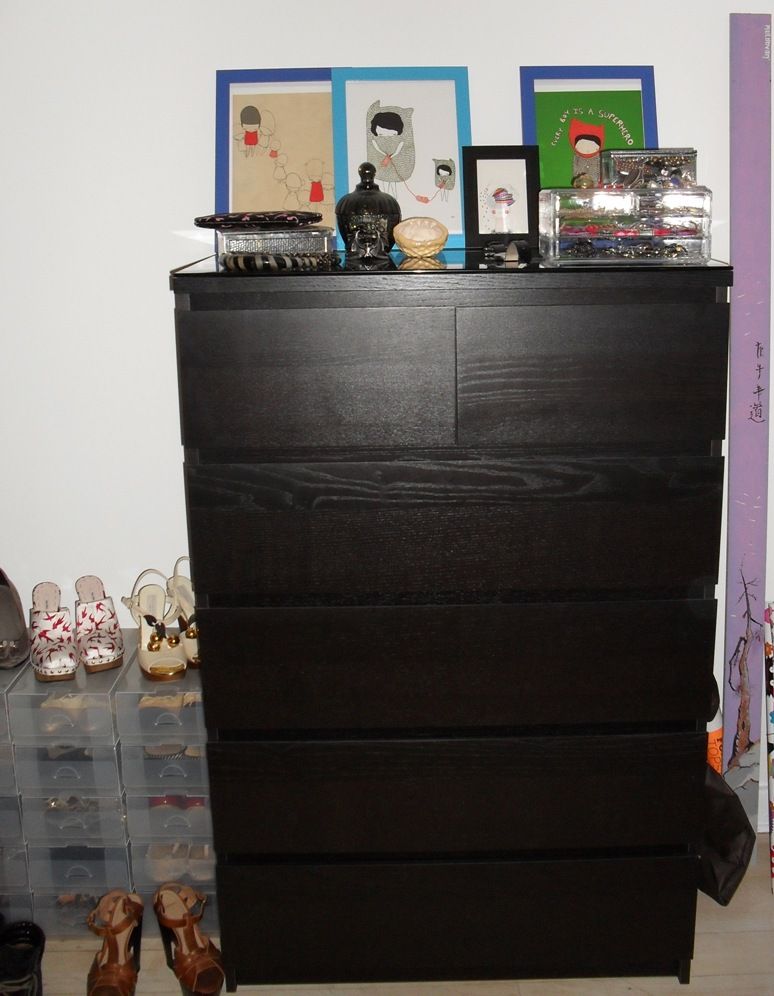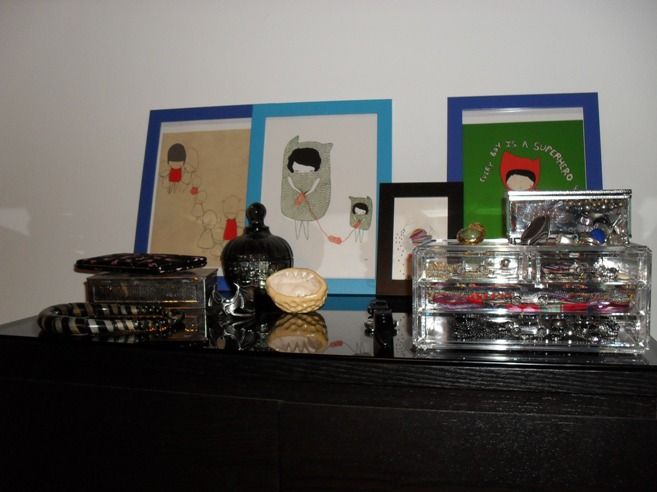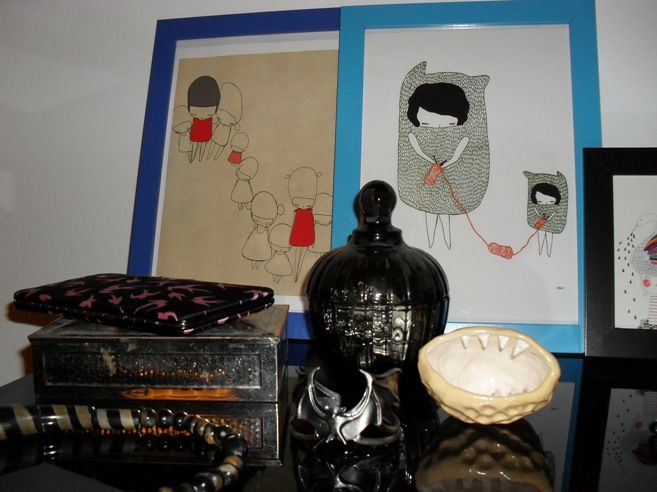 I finally got the chance to tidy up my jewellery and now I got them in my jewellery box from the Danish store called Netto.